1953
ORIA is established to advance eye research in Australia.
1954
Ida Mann becomes the first female member of the ORIA Board. She leverages her trachoma research, highlighting its prevalence, causing disproportionately high rates of blindness among Aboriginal population of the Kimberley and Western Desert.
1956
An anonymous Sydney based ophthalmologist ("DW") who had dedicated his life to eye health as a clinician and researcher announced his intention to donate a significant portion of his estate to the ORIA.
1958
ORIA establishes the DW Fund trust deed in the ACT.
1959
The Research Advisory Committee (RAC) was set up to be led by the Research Director
1960
Professor Ida Mann, the Hon Secretary, is the principal author of the paper Experimental Trachoma Produced by a West Australian Virus which is published in the British Journal of Ophthalmology.
1976
The ORIA Board decides that the Director of Research position calls for a tripartite agreement signed by ORIA, the Victorian Eye and Ear Hospital and the University of Melbourne.
1980
Ida Mann is honoured for her many contributions to ophthalmology and made a Dame (DBE).
1994
The Gift of Sight Society is set up to raise funds and build on the capital base for research grants. Its main focus is to attract donations from ophthalmologists and their patients.
1996
ORIA receives a signed letter from the beneficiaries of the copyright from Sydney Long's artistic works, re-assigning these benefits to ORIA.
1999
Gift of Sight Society rolls out a macular degeneration awareness afternoon and a series of awareness programs for retinal diseases.
2001
An MOU is signed between ORIA and the New Zealand Save Sight Society – an agreement in which ORIA would assess NZ applications for research funds submitted by the research committee of the Save Sight Society.
2002
Gift of Sight Society ceases to exist. RANZCO Eye Foundation (REF) is incorporated as the fundraiser for the ORIA.
2004
REF official launch a fundraising function promoting its mission of supporting research, aiding projects and building community awareness.
2005
REF funds projects to further research in glaucoma and AMD; support sustainable aid for purchase of equipment in the Australasian region as well as projects in East Timor and Myanmar; increase eye health community awareness and coordinate a project with Diabetes Australia (NSW).
2007
REF funds the launch of the Fight Retinal Diseases project involving 10,000 patients/yr to establish a national system to track treatment outcomes for macular and retinal diseases; the Australia and NZ Registry of Advanced Glaucoma Project (ANZRAG); the Rare Eye Disease Surveillance Unit; The Minum Berreng ('tracking eyes') Indigenous Project; Australian and international sustainable aid projects in Timor Leste and Myanmar.
2008
REF partners with the Royal Australian College of Surgeons (RACS) and the Fred Hollows Foundation to fund the Central Australia Eye Health Program.
2010
REF funds: • the Australian and NZ Ophthalmic Surveillance Unit (ANZOSU); • Novartis Medical Retina Scholarships; • Central Australian Barkley Integrated Eye Health Program in collaboration with Fred Hollows Foundation; • Kimberley Diabetic Eye Care Program; • East Timior (Timor Leste) Eye Program (ETEP); and • Myanmar Eye Care Program.
2013
A major retrospective of the Australian Art Australia is held at the Royal Academy of Art in London. The Spirit of the Plains by Sydney Long forms part of the exhibition and reproduction rights are granted. An MOU between ORIA and REF is established.
2016
Professor Stephanie Watson becomes the first female Chair of the ORIA Board. ORIA contracts an independent legal institution to develop a constitution, highlighting ORIA's role in prevention and early intervention in eye disease.
2017
ORIA functions are officially integrated within RANZCO, ratified by the signing of the Service Level Agreement (SLA) between ORIA and RANZCO. SLA states administrative services for ORIA will be provided by RANZCO, with the ORIA Board continuing to oversee the running of the organisation. SLA clearly outlines the roles and responsibilities of RANZCO staff in providing each discrete service to ORIA The RANZCO Eye Foundation (REF) is dissolved.
2018
The ORIA Board announces target of 35% female participation in grant application process. Benchmark data indicates target is being met for both the proportion of females participating and the proportion of females receiving ORIA funding.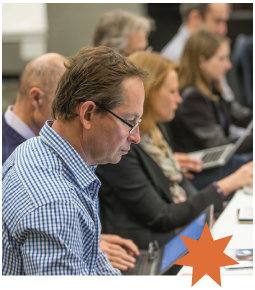 Australian Vision Research Board
The Australian Vision Research Board consists of up to 16 people, two of whom are RANZCO nominees. Members of the Board are elected annually. Congratulations to the current board.
Prof Stephanie Watson OAM, NSW (Chair)
A/Prof Richard Mills, SA (Honorary Secretary)
Clin A/Prof Paul Healey, NSW (Honorary Treasurer)
Dr Jennifer Fan Gaskin, VIC
Dr William (Bill) Glasson AO, QLD (RANZCO Nominee)
A/Prof Sam Fraser-Bell, NSW
Prof Stuart Graham, NSW
Prof Alex Hewitt, TAS
Dr George Kong, VIC
Prof David Mackey AO, WA
A/Prof Chameen Samarawickrama, NSW
Dr Richard Stawell AM, VIC
A/Prof Peter van Wijngaarden, VIC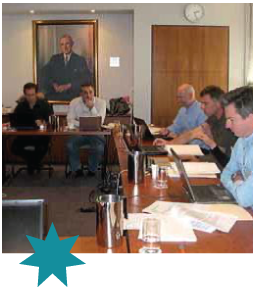 Australian Vision Research Advisory Committee
The Australian Vision Research's Research Advisory Committee (RAC) consists of leading research ophthalmologists and vision scientists from Australia and New Zealand. The 15 Committee members are selected annually by the executive. They are joined by reviewers from around the world to conduct our annual grant application review.
Research Advisory Committee

Prof Alex Hewitt (Chair)
A/Prof Samantha Fraser Bell (Secretary)

PANELLISTS

Dr Livia Carvahlo
Prof Robert Casson
Dr Jennifer Fan Gaskin
A/Prof Fraser-Bell
Prof Alex Hewitt
Dr Isabel Lopez Sanchez
A/Prof Michele Madigan

Prof Trevor Sherwin
Prof Andrea Vincent (Save Sight Rep)
Dr John Wood
Dr  Graham Wilson
Prof Stephanie Watson OAM (ex-officio)
Dr Thomas Campbell
Dr Seyhan Yazar
Dr Sam Lee
Dr Grace Lidgerwood


 
 

Executive