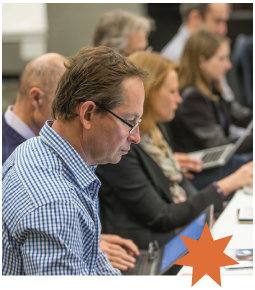 Australian Vision Research Board
The Australian Vision Research Board consists of up to 16 people, two of whom are RANZCO nominees. Members of the Board are elected annually. Congratulations to the current board.
Prof Stephanie Watson OAM, NSW (Chair)
A/Prof Richard Mills, SA (Honorary Secretary)
Clin A/Prof Paul Healey, NSW (Honorary Treasurer)
Dr Jennifer Fan Gaskin, VIC
Dr William (Bill) Glasson AO, QLD (RANZCO Nominee)
A/Prof Sam Fraser-Bell, NSW
Prof Stuart Graham, NSW
Prof Alex Hewitt, TAS
Dr George Kong, VIC
Prof David Mackey AO, WA
A/Prof Chameen Samarawickrama, NSW
Dr Richard Stawell AM, VIC 
Prof Andrea Vincent, NZ (RANZCO Nominee)
A/Prof Peter van Wijngaarden, VIC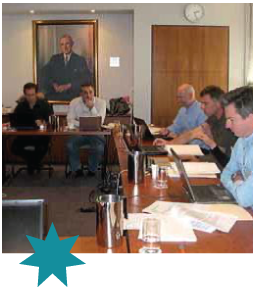 Australian Vision Research Advisory Committee
The Australian Vision Research's Research Advisory Committee (RAC) consists of leading research ophthalmologists and vision scientists from Australia and New Zealand. The 15 Committee members are selected annually by the executive. They are joined by reviewers from around the world to conduct our annual grant application review.
Research Advisory Committee

Prof Alex Hewitt (Chair)
A/Prof Samantha Fraser Bell (Secretary)

PANELLISTS

Dr Livia Carvahlo
Prof Robert Casson
Dr Jennifer Fan Gaskin
A/Prof Fraser-Bell
Prof Alex Hewitt
Dr Isabel Lopez Sanchez
A/Prof Michele Madigan                                                   


Dr Carla Mellough
Prof Trevor Sherwin 
A/Prof Peter van Wijngaarden
Prof Andrea Vincent (Save Sight Rep)
Dr John Wood  
Dr  Graham Wilson
Prof Stephanie Watson OAM (ex-officio)

 

Executive